About Hidden Fence Company
"THANK YOU, RICH, FOR YOUR SPECIAL WORK WITH DOGS."
Click the image to read about Rich's personal pet, Jackson. Jackson spent 5 years unwanted in a no-kill shelter, before Rich rescued him in 2003. Jackson was deemed aggressive (towards dogs and people) and out of control; Jackson now has hundreds of dog, cat and human friends!

Rich and the Hidden Fence Company were Noah's Ark supporters starting in 1991.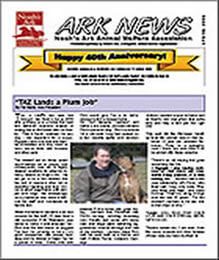 "TAZ Lands a Plum Job"
Originally Published in Ark News : Noah's Ark Animal Welfare Association Newsletter
By:
Pat Beilot, Vice President
Taz, a Lab/Pit mix was first brought into Noah's Ark in 1999 after growing up in a home that kept him tethered outdoors instead of raising him in the home with the family. This is harsh treatment for any dog – but especially for a puppy. Puppies crave exercise and mental stimulation and they need to learn social skills with humans and other pets.
Taz missed out on those social opportunities as a puppy and consequently was not a highly desired candidate for adoption by many visitors at Noah's Ark. He did get to try a few families but this lack of manners often led to assertive handling and then concerns about aggression with people and dogs. His increasingly unruly behavior also made it difficult for sat and volunteers to handle him.
When his behavior became a serious concern for the staff, 15 year Noah's Ark supporter Rich Weinssen was asked to come in and evaluate Taz. Rich was the first trainer to suggest Taz has the potential to be a truly good companion with proper handling and he offered to foster Taz for a period of time. Some time with Rich would give Taz a far better chance to find a keeper-home.
So "Taz" became "Jackson" and with in a few weeks, Jackson became Rich's personal dog. Rich's previous 14 yr old male Corgi had passed on a few months earlier and Jackson entered Rich's home with great timing. Jackson has flourished with Rich's training, including becoming very friendly and social with many cats and dogs (after behaving aggressively towards all dogs and cats at the shelter). Jackson helps Rich with his work as both a trainer and with Hidden Fence Company trainings.
Jackson needed a special home and at Noah's Ark was given that extra time to help to find just the right one.
This past fall the Weinssen family suffered the sudden loss of their beloved 10 year old Labrador Retriever, Emily. In a sympathy card / thank you note from Rich he ended with these remarks
       "There's an old saying that goes something like this: I thought I was saving Jackson/Taz…but since my wonderful Emily passed…it is him saving me. Jackson had a two year relationship with Emily, who lived with Yorgi, who knew Eltie, who lived with Nikki, who knew Hubcap. That's my string of dogs over the last 25 years. For the moment, Jackson is the last link in that chain of love."       
THANK YOU RICH FOR YOUR LOVE AND YOUR SPECIAL WORK WITH DOGS.
Thanks comes too, I am sure, from the many animals and their families whose lives you have touched.
Hidden Fence Company History
In 1991, The containment industry patent expired allowing competition for the first time. The Hidden Fence Company introduced the industry's first digital pet fence systems, with the smallest, lightest fence collars and most adjustable pet containment systems ever seen. Competition is good for an industry. It makes everyone better!

In 1993, Hidden Fence Company became the first local electric dog fencing contractor to regularly offer follow up training. (We still recommend several excellent local trainers, but do not charge commissions for steering our clients to training resources).

In 1995, Hidden Fence owner Rich Weinssen created a more "careful" pet containment training method for Innotek® Pet Products and was credited on the cover of all training literature between 1995 and 2001.

In 1997, Hidden Fence Company introduced the region's first low battery indicator lights. Our main pet fence competitor argued battery lights were power hungry and waited almost 10 years to add this important safety feature.

In 2001, Hidden Fence Owner Rich Weinssen revolutionized the pet containment industry with the most gentle training process ever seen in this field. Rich's approach begins at low, tickle levels for conveying location information, and then a progressive increase in pressure once the dog learns and is challenged with real life distractions. This gentle process was introduced publicly at the March 2002 International Association of Canine Professionals annual meeting.

In 2005, our owner Rich Weinssen, wrote the (REQUIRED) first international training certification program for the Professional PetSafe® dealer network and has developed methods for the top manufacturers in the USA. Hidden Fence Company is not associated with Petsafe® , but owner Rich Weinssen created the method and wrote the containment industry's first International, third party accredited training and certification program for Radio Systems Corp's dealer network- starting in 2001 and completing the task in 2006.

In 2006, AWARDED RADIO SYSTEMS CORPORATION'S MOST VALUABLE DEALER AWARD, CREATED TO REWARD THE TRAINING CHANGE SEEN NOW ACROSS THE ENTIRE INDUSTRY.

In 2007, Hidden Fence Company changed manufacturer affiliations, selecting Pet Stop® Brand by Perimeter Technologies. This unites Hidden Fence Company with John Purtell, the original FOUNDER of Invisible Fence®. John is the President of Perimeter Technologies, manufacturer of the Pet Stop® brand of containment products. Pet Stop® products have outstanding training flexibility and unmatched programmability by the owner.
Purchase Replacement Batteries Here
Purchase replacement batteries for your Pet Stop® receiver collars.

Invisible Fence® compatible batteries are also available!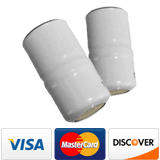 Hidden Fence Company is the exclusive authorized Pet Stop® dealer for Northern NJ Counties Bergen, Essex, Hunterdon, Morris, Passaic, Somerset, Sussex, Union and Warren.

If you live outside of our service area, please visit the Pet Stop® website to find your authorized local Pet Stop® dealer.