Why Choose Hidden Fence? Northern NJ Pet Containment
Just a Few Reasons to Choose an Underground Pet Fence:
Your pet could use some more exercise. And you want to give them a safe consistent signal, unlike the irratic signals put out by wireless systems.
You prefer to do business with a local NJ based company, not an out of state corporate office.
You may already have an Invisible Fence® and you are not satisfied with the product or service.
Your regular fence isn't keeping your dog, cat or other pet in your yard or on your property.
You may not have any fence or pet containment system to keep your dog, cat or other pet safe.
You may have heard about our great products and service.
How about our owner's REVOLUTIONARY training method, which has taken the whole industry by storm?
Quality Products at Reasonable Prices
Hidden Fence Company has long held standard pricing, without year – round "special sale prices!!" Shoppers who fall for 365 day per year special pricing end up paying more, spending more time and with China made products on their wall. Anyone (including Hidden Fence) can offer cheaper made products for less money. But considering what this industry is all about, that is not a bargain for our best friends, who must wear this product for years to come.
Gentle Training Methods – We Revolutionized the Industry!
Did you know that Hidden Fence was responsible for a REVOLUTIONARY, INDUSTRY-WIDE training improvement between 2001 and 2004? Until 2001, the containment industry manufacturers advocated the use of relatively high levels of shock during early phases of fence training – in 2001, all of the top 6 manufacturers were recommending that the first correction felt by a dog be set at very strong level.

Rather than use high levels of shock to train pets to the fence, Hidden Fence owner Rich Weinssen devised a new method of training – a gentle technique that introduces dogs to the fence by using low levels of correction. In facing down a long held belief in this industry, Rich met predictable resistance –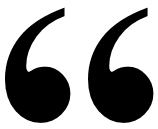 "Gentle training reduces stress and allows our pets to learn more quickly. I expected other manufacturers to "get it" by a year or two after I introduced Low Stress training. It surprises me still that there are pockets of old school resistance."
— Hidden Fence founder, Rich Weinssen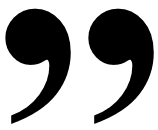 Though he originally encountered resistance, Rich's revolutionary training method is now an accepted approach to dog fence training. Rich certified the entire PetSafe Professional dealer network (#1 manufacturer in the world) from 2004-2006, earning the Pet Safe "Most Valuable Dealer" award in 2006 for his efforts in creating the first third party certification, associating with the International Association of Canine Professionals to create study materials and the basic and advanced testing certification programs.
Purchase Replacement Batteries Here
Purchase replacement batteries for your Pet Stop® receiver collars.

Invisible Fence® compatible batteries are also available!

Hidden Fence Company is the exclusive authorized Pet Stop® dealer for Northern NJ Counties Bergen, Essex, Hunterdon, Morris, Passaic, Somerset, Sussex, Union and Warren.

If you live outside of our service area, please visit the Pet Stop® website to find your authorized local Pet Stop® dealer.