National Professional Endorsements
Hidden Fence Company and Rich Weinssen are Endorsed by Dog Fence Industry Professionals!
Hidden Fence Company Rich Weinssen is an industry forerunner in the revolutionary gentle training method used in our dog fencing systems. It's no wonder our company has earned recognition from national pet professionals! Our national references demonstrate our proficiency in the pet containment field.
From the #1 Manufacturer of Pet Containment Products in the World:
RADIO SYSTEMS GAINS ENDORSEMENTS FOR UNIQUE LOWSTRESS™ CONTAINMENT TRAINING METHOD
(March 28, 2002) Knoxville, Tennessee — Radio Systems Corporation, manufacturer of Professional Pet Safe® Brand training products received an enthusiastic response and several endorsements after introducing their new "LowStress™" containment training approach at the annual International Association of Canine Professionals membership meeting.

Radio Systems LowStress™ Training approach was presented by Professional Trainer and Behavior Specialist Rich Weinssen and Containment Expert Lester Pullen. "Radio Systems created a new standard by offering the widest range of stimulation adjustment along with two ramping options in a containment product" explained Rich Weinssen, who created the LowStress™ method. "Dogs learn the boundaries faster and with more clarity following this gentle approach."

Since the sixties, pet dog training has been evolving towards more helpful and positive teaching styles. This LowStress™ Containment Training approach suggests
a radical departure from the high stimulation levels used for 25 years to "teach" pet containment.
"Radio Systems is committed to offering the most humane and effective containment systems in the industry."
said Willie Wallace.
"Rich Weinssen has contributed tremendously by pioneering this positive approach."
From the World's Largest Dog Training Facility: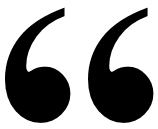 This (Rich Weinssen's gentle approach) will revolutionize pet containment training. I see a better trained, less-stressed dog.
— 2002 : Keith Benson
Vice President, Triple Crown Academy for Dogs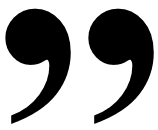 From the IACP ( International Association of Canine Professionals ):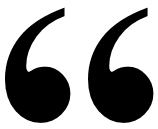 Rich Weinssen's training approach to introducing the pet containment fence I find to be one of the most understanding and gentle ways [to boundary train]. The dog learns in small stages, his understanding is tested at each stage and the stimulation levels are such that he learns yet does not develop other unwanted behaviors. I believe that this approach will create a better trained and more well-behaved dog with an improved relationship with its owner."
— 2001 : Martin Deeley
President, International Association of Canine Professionals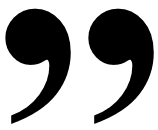 From #2 Manufacturer of Containment Products In the World: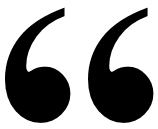 TEACHFIRST TRAINING METHOD ADOPTED BY INNOTEK PET PRODUCTS
(May 20, 1996) Randolph, NJ — Innotek Pet Products, a World Leader in Pet Containment and Training Products has adopted Rich Weinssen's TEACHFIRST training approach for use with all Pet Containment Training Systems.

North Jersey based HIDDEN FENCE COMPANY has created a better containment training method. TeachFirst™ places an emphasis on more positive handling even throughout the2-4 week training period. Richard Weinssen, Master Trainer and Behavior Specialist, has served as a training consultant to Innotek Pet Products since 1991 and will be credited on the cover of all systems training manuals/owners guides with this improved training approach.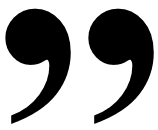 Purchase Replacement Batteries Here
Purchase replacement batteries for your Pet Stop® receiver collars.

Invisible Fence® compatible batteries are also available!

Hidden Fence Company is the exclusive authorized Pet Stop® dealer for Northern NJ Counties Bergen, Essex, Hunterdon, Morris, Passaic, Somerset, Sussex, Union and Warren.

If you live outside of our service area, please visit the Pet Stop® website to find your authorized local Pet Stop® dealer.