Hidden Fence Company Blog
Hidden Fence Training : Goose and Kendall, Chester
Posted on November 9 | by Rich | Posted in Hidden Fence Company, Photos
Hidden Fence Training : Marlie, Randolph
Posted on October 24 | by Rich | Posted in Hidden Fence Company, Photos
Hidden Fence Training : Hamlet, The Algonquin Cat, NYC
Posted on October 10 | by Rich | Posted in Hidden Fence Company, Photos
Hidden Fence Training : Hollie, Randolph
Posted on October 24 | by Rich | Posted in Hidden Fence Company, Photos
Hidden Fence Training : Goose and Kendall, Randolph
Posted on September 12 | by Rich | Posted in Hidden Fence Company, Photos
Pet Stop OT300 Identify your Collar Settings
Posted on September 12 | by Rich | Posted in Hidden Fence Company, Photos
This video will help you identify your Pet Stop collar's current setting numbers. With thousands of possible settings, the intent of this video is to focus on the actual numbers that you can share with Hidden Fence Company for troubleshooting…
Tagged with: correction levels, ot-300, receiver collars
Pet Stop OT300 Transmitter Signal Field Check and Change
Posted on September 11 | by Rich | Posted in Hidden Fence Company, Photos
Check and adjust your Pet Stop OT300 signal field. This is a basic first step in troubleshooting any dog fence. And if you want to alter the distance from the wire where the pet is blocked, this video will show…
Tagged with: fence boundaries, fence transmitters, ot-300
Pet Stop Charging Station Plus for EcoLite Rechargeable Collars
Posted on September 11 | by Rich | Posted in Hidden Fence Company, Photos
If you own the EcoLite rechargeable receiver collar, there are two choices in rechargers. This model is the full featured Charging Station Plus. The key difference between the two collars is in the feedback provided by the PLUS model featured…
Tagged with: ecolite, receiver collars
Hidden Fence Training Photos : Ellie, Randolph
Posted on August 25 | by Rich | Posted in Hidden Fence Company, Photos
Hidden Fence Training : Murphy
Posted on August 15 | by Rich | Posted in Hidden Fence Company, Photos
Purchase Replacement Batteries Here
Purchase replacement batteries for your Pet Stop®receiver collars.

Invisible Fence®compatible batteries are also available!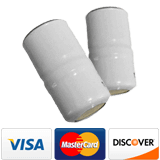 Hidden Fence Company is the exclusive authorized Pet Stop® dealer for Northern NJ Counties Bergen, Essex, Hunterdon, Morris, Passaic, Somerset, Sussex, Union and Warren.
If you live outside of our service area, please visit the Pet Stop® website to find your authorized local Pet Stop® dealer.