Diagnostic Station for EcoLight.
Posted on November 1 | by Rich
Tagged with: fence transmitters
The tiny Pet Stop EcoLight receiver is one of our top selling Hidden Fence receivers. With a wide range of correction levels, as needed for careful training and long term maintenance, we have trained hearty Labradors and sensitive King Charles Spaniels, and everything in between.

Features like rechargeable batteries will save owners over $1000 from our best known competitor's offerings…on this one expense alone!!

The yard light can be convenient if your dog 'ducks' you at night and the tiny size allows Chihuahuas the comfort they deserve!
But the new Diagnostic station sets this product apart from the industry.

Each time an EcoLight is placed in the charging station, the diagnostics program tests the EcoLight fully, including shock output. Many times, we find ourselves trying to help a client save service fees by phone troubleshooting. This new device allows homeowners to fully evaluate their receiver without a service technician!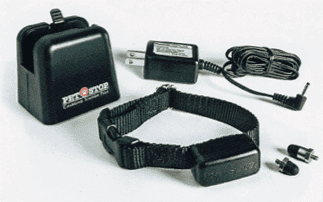 If you own any version of EcoLight, we will upgrade your EcoLight collar to the latest version including the Diagnostic station. Call for details!